kt3k - 2022 wrapped
Dec 23, 2022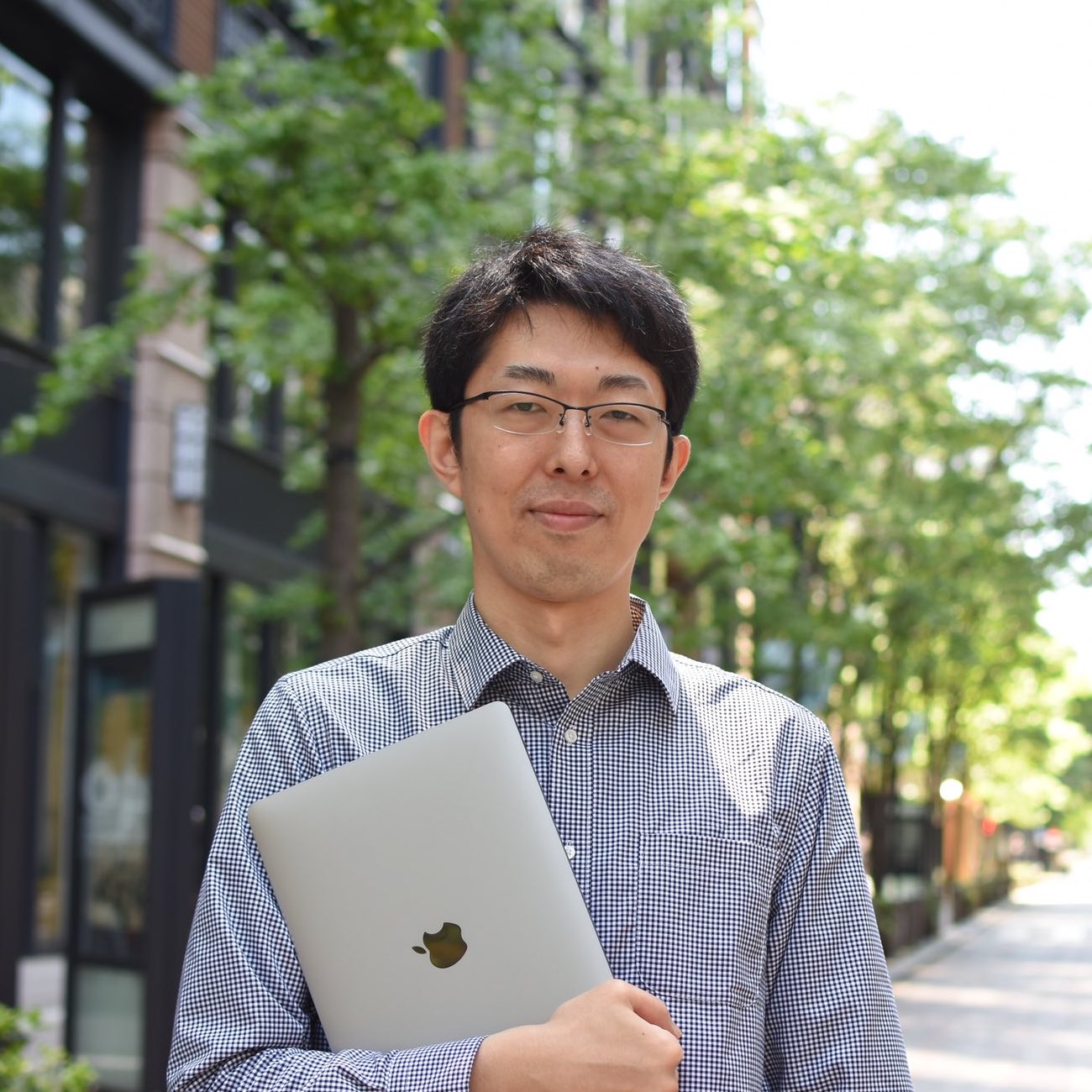 Yoshiya Hinosawa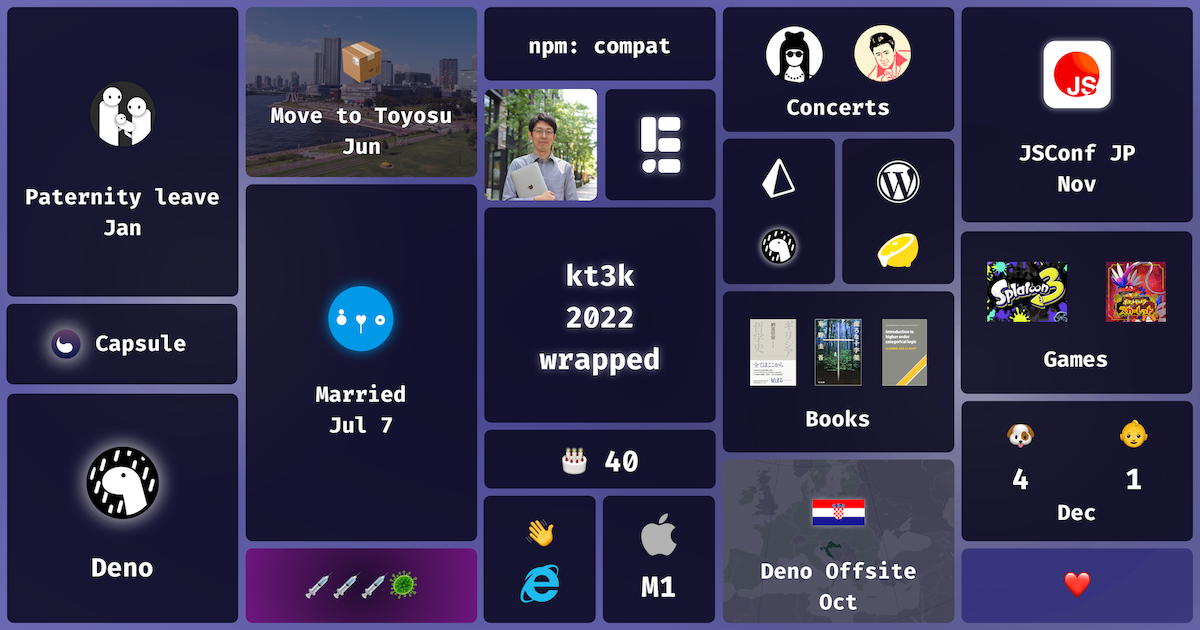 This graphic wraps up the events, interests, and works that happened around me in 2022.
---
I worked as a software engineer in Deno in the entire 2022.
I, as a Deno engineer, mainly worked on the standard modules in 2022. I also worked on meet me app, prisma+deno integration, wordpress+fresh integration, etc.
Deno had an offsite meeting on October. I met many company members in person there for the first time.
I talked about npm compatibility feature of Deno in JSConf JP in November.
---
I created a frontend library, called capsule, as a hobby. Nobody except me uses it, but I like the library very much. The TodoMVC implementation of capsule only costs 3.45KB gzipped (including the capsule runtime), which is even smaller than the 'runtime' of preact, and 10x smaller than react-dom.
I got the 3rd shot of covid vaccine in March. So I believed I'd be protected to some extent from covid, but I was infected by covid in August. I was feeling bad unexpectedly long time. It lasted like ~3 months.
I turned 40 in October. I'm sad to leave my 30s..
I bought M1 Macbook in June, but I haven't set it up yet because old one is still working. I feel my interest to new computers was completely lost for some reason.
---
I went to the concert of Lady Gaga in Japan in September, and also went to the concert of Keisuke Kuwata in Tokyo in December, both together with my partner Iyo.
My favorite books in this year were: 虚ろな十字架 by Keigo Higashino, ギリシャ哲学史 (History of Greek Philosophy) by Noburu Notomi, and Introduction to higher order categorical logic by Joachim Lambek and Philip Scott.
My favorite video games in this year were: Splatoon 3 and Pokémon Scarlet and Violet. I'm looking forward to playing the new Zelda next year.
---
I got married with Iyo on July 7.
My son, Rei, turned 1 on December 29. Our dog, Fuu-chan, turned 4 on the same day.